I've never seen anything like this before! They made a T-Rex walk, Harry Potter fly and sank Michigan's pirate ship. The Ohio State University Marching Band basically put on one of the most amazing half time show ever.
Here is the Harry Potter formation.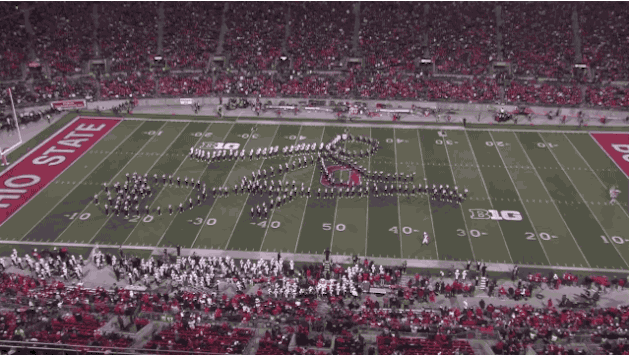 Here is the T-Rex eating a person.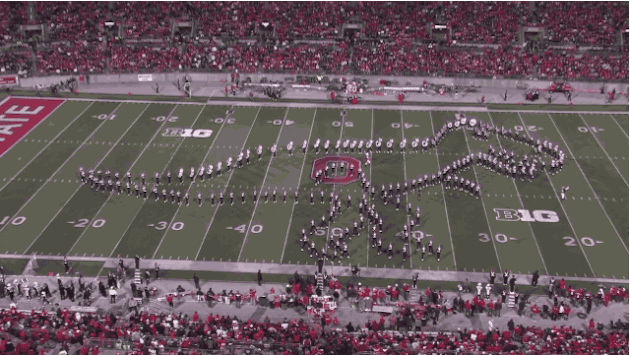 Last is the Pirates of the Caribbean tribute.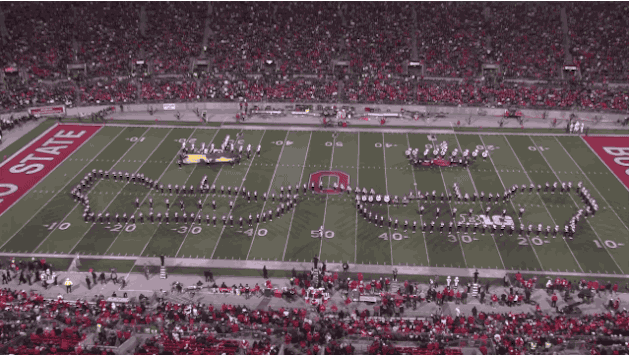 via Bleacher Report